4th Annual Sponsorship Mastery Summit
Dear WRPA Members interested in Sponsorships,

I recently learned from Diane Brady from Metro Parks in Tacoma about the 4th Annual Sponsorship Mastery Summit in Seattle on September 28-30, 2022. This year it's the only sponsorship marketing conference offered by the folks at Sponsorship Summit and is limited to 300.

Content for the summit is curated specifically for the Parks and Recreation Industry. Topics include diving into naming rights deals, partnerships with purpose, transparency in valuations, women in leadership, how technology is transforming partnership, innovation in action, and leading through change.
This two and half-day event will feature thought-leaders from several companies, including Amazon, Sportsdigita, SWSW, Summerfest, Oak View Group & Seattle Kracken, Pac-12 Networks, Minnesota Twins, and Belong Gaming & Vindex.
It sounds like it will be an extraordinary summit full of great learning opportunities. Subscriber registration ends on April 30, 2022. General registration opens May 1, pending availability. Learn more today!
You can also visit www.sponsorshipmastery.com for more information.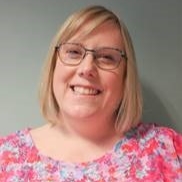 Sincerely,
Maryke Burgess
WRPA Board Member
Share this post: