By Sylvana Niehuser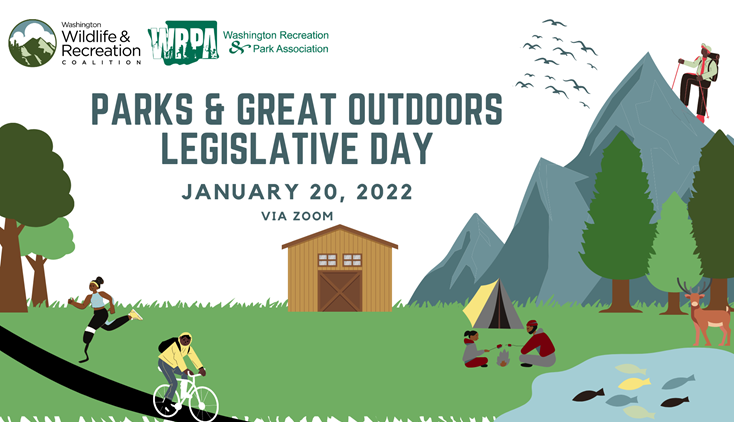 Join us tomorrow for the annual Parks and Great Outdoors Legislative Day. This is an opportunity to connect with our state legislators along with hundreds of other advocates.
Parks and recreation programs enrich communities, provide physical and mental health benefits and protect valuable natural resources. Many park projects across the state are unfunded and elected officials need to hear from you on the importance of funding these projects. You can show your support for the Washington Wildlife and Recreation Program (WWRP) and House Bill 1025/Senate Bill 5006 by registering to attend this virtual event. New and returning WRPA members are encouraged to join!
You can also write your district legislators and share your thoughts on various bills by visiting: https://app.leg.wa.gov/billinfo/ and type in the House or Senate bill number. 
Share this post: