Ice Rink Interview with Scott River, Director of Recreation and Facilities for Olympia Parks, Arts and Recreation
Written by Sylvana Niehuser, WRPA Communications Committee Member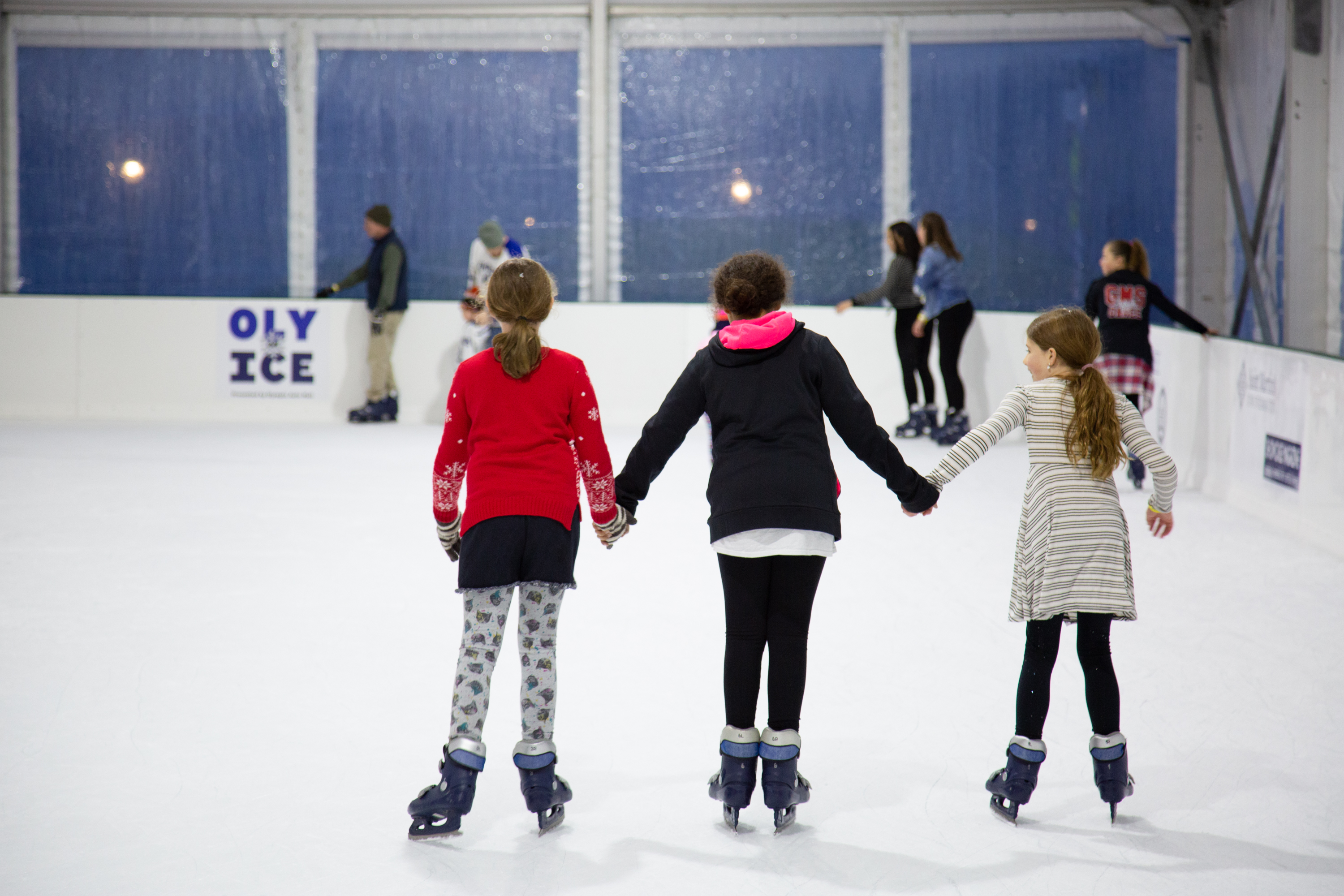 Some of the best ideas must ripen on the shelf before they can be enjoyed. Director of Recreation and Facilities at the City of Olympia, Scott River, speaks to how Oly on Ice (a WRPA spotlight award winner in 2019) came about and what makes the seasonal ice rink successful.
The idea for an ice rink first surfaced internally 10 or more years before the doors were opened to the public. At the time, the department shelved the idea due to a lack of resources (recession cuts). Around 2015 or 2016 the idea was brought back into the light on a cold, crisp, and clear day. The vision of ice skating downtown with views of the State Capitol building on one side of you and the Puget Sound on the other side was exhilarating. Over the course of two years of planning, Oly on Ice opened in 2018 at the Isthmus Park in downtown Olympia.
What makes a pop-up ice rink successful?
Scott shared that Olympia is successful with Oly on Ice because of the support it receives. City leadership at the staff and elected official level have embraced the idea from the beginning. Staff members are willing and accountable for their roles, small or big, and leadership brings excitement and support to the table. The community and skater response is also overwhelmingly positive. Beyond the support needed to be successful, there are many factors that must align for success.
Aspects to Consider When Starting a Seasonal Rink
Your recreational need, your agency resources (human and financial), your financial risk tolerance, contracting, permitting, parking needs, weather, and timing. Additionally, you will need to strongly consider your rink location. It really is key in determining feasibility and success.
The Benefits of Seasonal Rink
Benefits that seasonal ice rinks provide to the community can include: providing active recreation for a wide range of ages, creating new family traditions, generating localized economic benefits, building a stronger sense of community, providing opportunities for meaningful organizational partnerships, and so much more.
As Scott shared during the interview, "You can walk in on any given day, no matter how light or busy the use is, you always get a sense of joy and that makes it all worthwhile."
If your agency is considering building a seasonal rink, we hope this short informational article has been helpful. If you have questions or are looking for some more resources you can reach out to Sylvana Niehuser at the City of Olympia. Also, be sure to check out the list of other seasonal rinks below.
| | |
| --- | --- |
| | |
|   | Oly on Ice - Olympia |
| | |
| Downtown Rink - Bellevue | Holiday Magic Rink - Puyallup |
| | |
| Pacific Ice - Everett | Winter Ice Village - Port Angeles |
Share this post: