2019 Aquatic Skillbuilder a Huge Success!
WRPA's Aquatics Network Pools Knowledge and Skills at a Fantastic Training Opportunity
On Saturday, June 8, 2019 the WRPA Aquatics Network hosted their Aquatic Skill Builder training. There were two speakers, two sessions, practice scenarios, and 100 attendees from 20 different agencies! Thank you to everyone that was able to make it to the training and learn valuable skills from Bill O'Melia and Pete Quincy.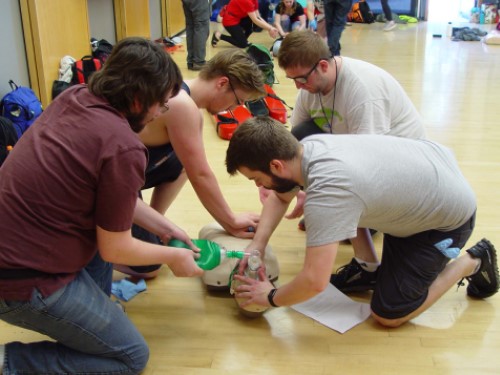 Attendees spent the morning learning how to become better trainers within their organization with Pete DeQuincy. The "Train Better Trainers" session sharpened training skills, taught how to efficiently deliver training to new staff, and covered training those with varying skill levels.

In the afternoon, Bill O'Melia shared his personal experience with the role management plays in aquatic safety and taught attendees what to look for in an aquatic facility with strong lifeguarding operations.
The day finished with practical scenarios, led by Pete Dequincy, to demonstrate and practice skills in the pool. We had amazing weather for this outdoor portion, and attendees went home with valuable, practical skills to share with others at their agencies!
Share this post: